Week 10 Lesson
Science:
Popsicle Stick Bridges
Who can make the strongest bridge in the house using only glue and popsicle sticks? Take turns balancing different objects on the bridges and see whose cracks under the pressure first!
STEAM
Straw Towers
Build a tower strong enough to hold a baseball using only straws and tape! You can also make one with newspaper and tape that holds a basketball for an added challenge!
Physical
Wide Open School
This is an incredible homeschool resource that includes a vast library of movement activities for children of all ages including Zumba, a sit-up challenge and DIY Exercise routines. https://wideopenschool.org/programs/family/prek-5/get-moving/
Creative Development
Blueprints
Learn about architecture this week and create blueprints for dream houses, cityscapes, playgrounds or schools.
Week 9 Lesson
Science:
Ocean Zone Density Jar
Use household items to teach your child about the different zones of the ocean and research what lives in each area from the sunlit zone down to the trenches. https://www.darcyandbrian.com/ocean-zone-density-jar/
STEAM
Create a Coral Reef
The American Museum of Natural History offers step by step instructions for designing and building a coral reef with household items and basic art supplies. It's a multistep project that may require adult assistance for younger friends while older children can create on their own. https://www.amnh.org/explore/ology/marine-biology/create-a-coral-reef2
Physical
Virtual Kids Run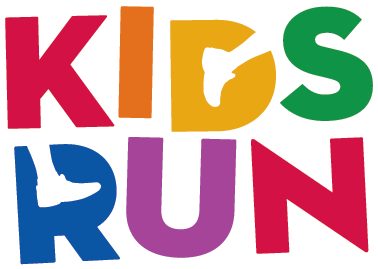 Independent Health Foundation is hosting a virtual Kids Run the weekend of June 5th and it is FREE to register. Get the details here and start training for the run this week https://www.kidsrunbuffalo.com/
Creative Development
How Big is a Blue Whale?
Spend some time researching blue whales this week. Find out how long they are and head outside with chalk and a tape measure. Challenge your child to draw a life size blue whale with the chalk – hint: it's 80-100 feet long so it should take a while!
Week 8 Lesson
Science:
Flower Dissection
Dissect different flowers you find around your home and neighborhood. Pull out each part, glue it to paper, label it and write its purpose. Find inspiration here: https://www.science-sparks.com/dissecting-flowers-and-more-plant-experiments/
STEAM
Crystal Flowers
Grow your own crystal flowers this week while you explore chemical reactions with your child. https://littlebinsforlittlehands.com/crystal-flowers-spring-science-experiment/
Physical
YMCA On Demand
YMCA On Demand exercise videos are free online to promote health and wellbeing while children and families are at home. There are Youth Sports and Kids Yoga plus plenty of videos for the whole family to enjoy. Check it out here: https://ymca360.org/on-demand/category/17
Creative Development
Paper Plate Flowers
Layer painted paper plate flowers on top of one another to create a 3D flower! http://www.pinkstripeysocks.com/2015/08/how-to-make-painted-paper-plate-flowers.html
Week 7 Lesson
Science:
Bug Hunt
Head outside with some jars and small shovels and see what bugs you can find in the dirt. Use magnifying glasses to observe their movements and characteristics. See if you can draw each specimen.
STEAM
Chromatography Butterflies
Check out this awesome art activity that teaches students about separating color mixtures! https://buggyandbuddy.com/chromatography-butterflies-separating-colors-in-markers/
Physical
Spiderwebs
Use masking tape or yarn to create a giant spider web across an area of your home. Challenge your child to crawl, step, or hop from one side to another without getting caught in the web.
Creative Development
Design a Bug
Challenge your family to create your own bugs this week. Draw it, write a description, and persuade each other on what makes your bug the best.
Week 6 Lesson
Science:
Taste Test
Have a blind taste test competition at home this week. Family members can use their sense of smell and taste only to determine what they're eating. Make it a friendly competition by keeping score and letting the winner pick what's for dinner.
STEAM
Clean Mud
All you need are bars of soap for this fun concoction. Check out the details here: https://lemonlimeadventures.com/science-behind-clean-mud/
Physical Literacy
Lose a Sense
Try out some of your favorite physical activities without using all of your senses! For example, play catch with one eye covered, dance without listening to music, hit a Wiffle ball with a blindfold on, etc. Talk about the changes and adjustments you have to make to be successful.
Creative Development
Scented Puffy Paint
Mix up some scented puffy paint and let your child get creative! Here's a recipe for lemon-scented paint https://theimaginationtree.com/lemon-scented-puffy-paint-recipe/
Week 5 Lesson
Science:
Clouds
We are off to a wet and cloudy beginning of spring. Learn about clouds this week and try out this Rain Cloud in a Jar experiment https://thestemlaboratory.com/rain-cloud-jar/
STEAM
Straw Races
Explore wind this week and have some straw races! Use tape to create a start and finish line. Each player gets a straw and a cotton ball. See who can blow their cotton ball to the finish line first!
Physical Literacy
Jump Rope Challenge
Learning how to jump rope isn't easy but once kids learn how there are so many fun ways to jump! Check out these free jump rope cards here and challenge your child – and yourself! https://theinspiredtreehouse.com/jump-rope-games-for-kids/
Cognitive Development
Stained Glass Sidewalk
Take your sidewalk chalk to the next level by taping out a geometric design with painter's tape. Color in each section of the design with different colors. Unstick the tape and VOILA! https://www.yourmodernfamily.com/stained-glass-sidewalk-chalk-art-with-kids/
Week 4 Lesson
Once your school-age children are done with their required math homework, let them have some fun with math! A deck of cards is all you need to boost math knowledge and learning at home. A Total of Ten-Layout 20 cards on the table (leave out face cards or change them to equal 0, while aces equal one) Try to remove sets of cards that add up to 10, ultimately trying to remove all the cards from the table. It's harder than you
think!
Click here to watch a YouTube tutorial!
Fraction War – Add a fraction trick to traditional War. Each player deals two cards, a numerator and denominator. Determine whose fraction is the
largest. The winner keeps all four cards, and play continues until the cards are gone. Basic Facts Practice – Instead of using flashcards for practising math facts, halve a deck and flip over one card from each pile. Your child can add, subtract or multiply them. Time children for an added bit of fun or challenge them to see who can collect the most correct answers.
Click here to download the book Coronavirus, A Book for Children;
This informative and accessible guide for young readers defines the coronavirus, explains why everyday routines have been disrupted and lays out how everyone can do their part to help. With child-appropriate answers and explanations, the book addresses several key questions.